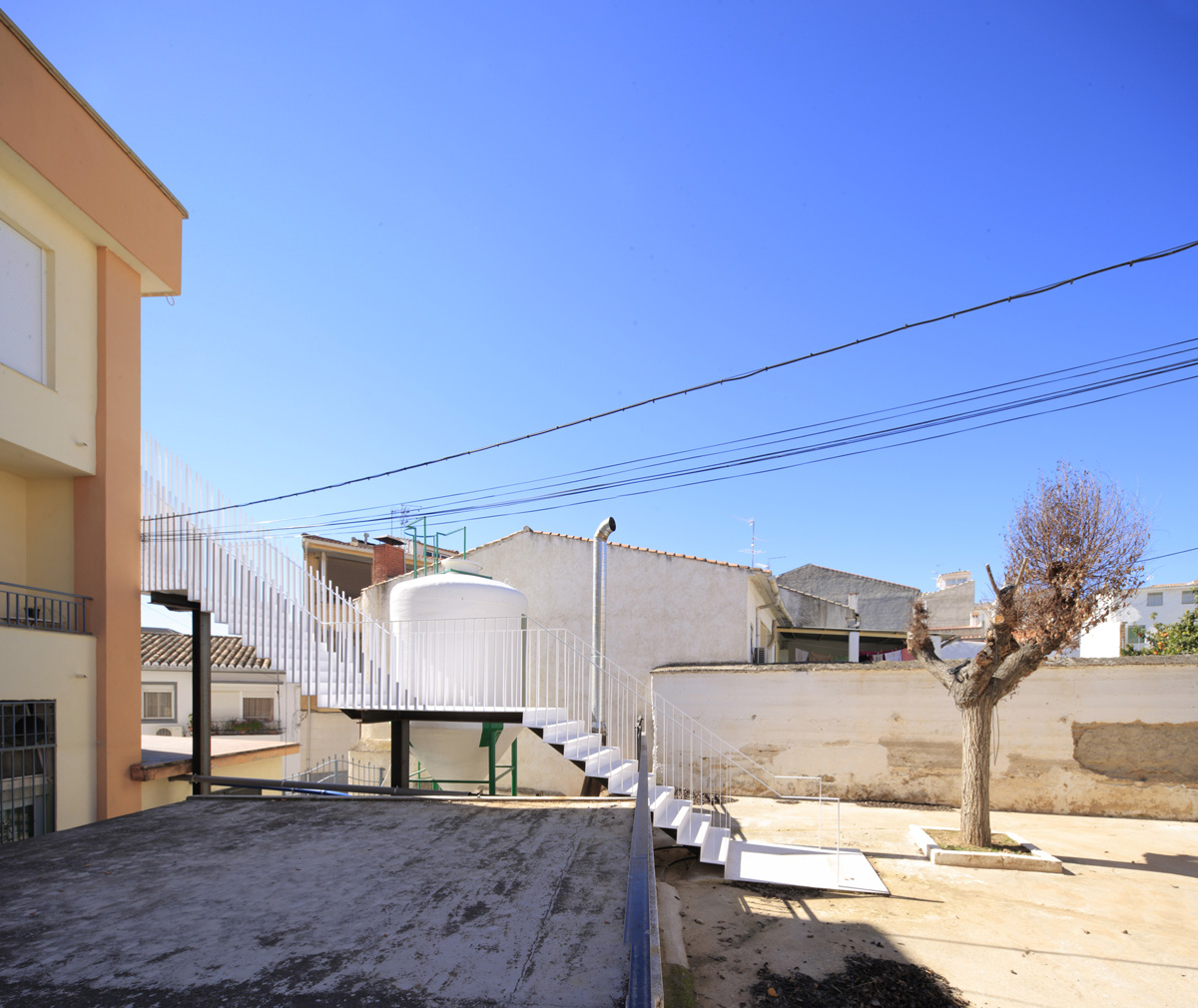 STAIRWAY TO HEAVEN 
Fire escape staircase at the Rest Home in "El Padul" (Granada)
The need of installing a fire escape directly linking the second floor to the outside of the building is identified in the reform and compliance project for this Rest Home in el Padul (Granada).
The stair adds to a relatively messy urban setting. It emerges as a soft, light, gleaming element. It is made in 4 mm folded steel plate leaning against a HEB180 steel beams structure. Protections are made of pieces combining 4x4cm up to 110cm L profiles and 4mm bars as upper ends, which progressively change in height up to 200cm for the top deck.
This change in the protection bars' height provides, on the one hand higher security as we get to the highest levels and, on the other hand the chance to focus the views into the stairs' longitudinal section, towards the South. This creates the intended effect of landscape experience as we move up the stairs.Besides its escape function, the staircase represents a direct communication element between the second floor and the back garden. Also, the top deck is used as a viewpoint to be enjoyed by both the residents and their visitors.
location: Residencia Fuente de Salud, EL Padul. Granada

author_Jose Luis Muñoz Muñoz

civil engineer_Francisco Campos Fernández
client_Fundación Zayas
construction company_Lauro Jiménez
project_January 2013
completion of work_January 2014
built-up area_193.25 m2
construction cost_15.766.09 €