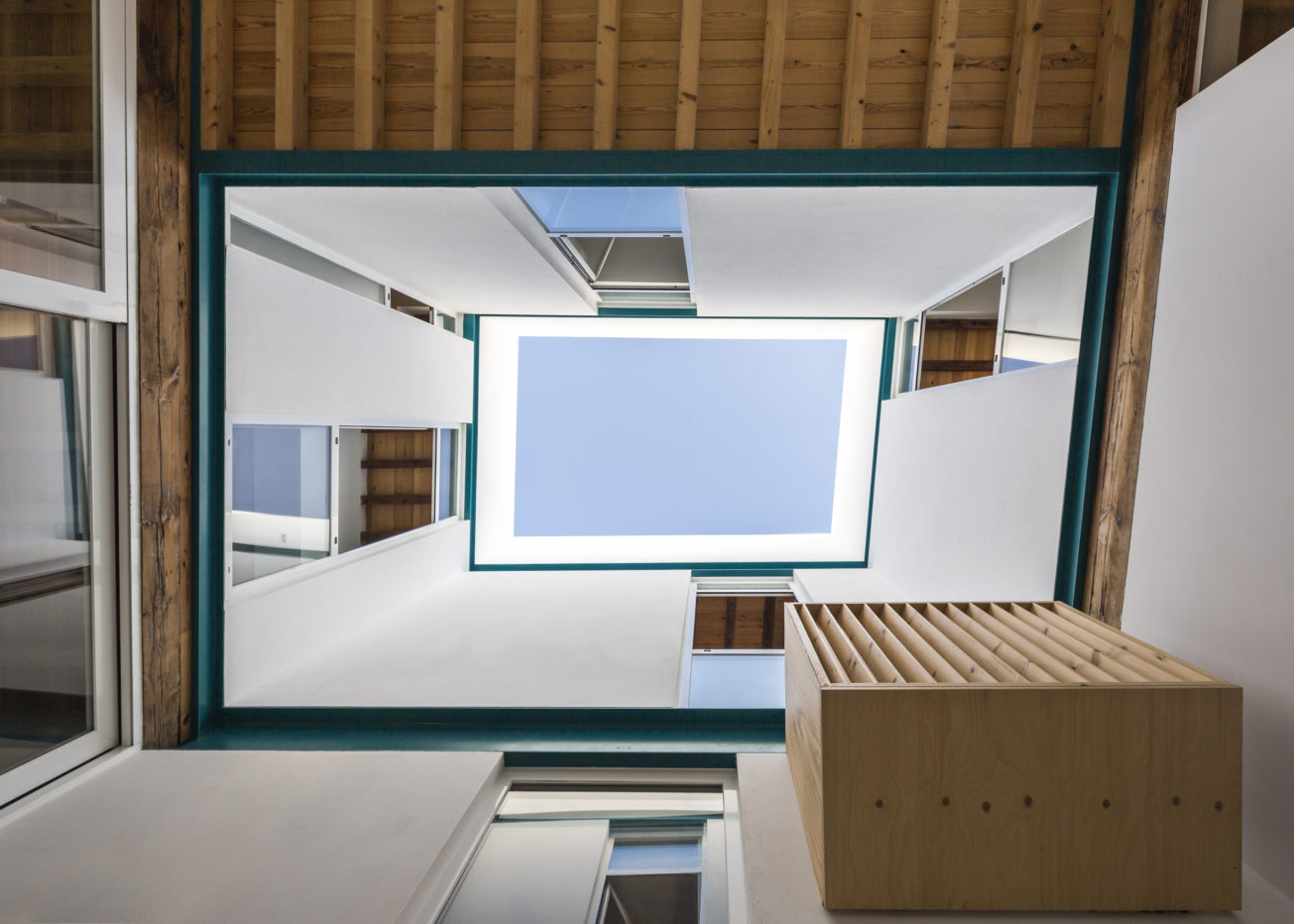 THREE HOUSES IN ONE , Malaga
Refurbishment and transformation of an 18th century house into 3 houses in historic centre of Malaga city
The high demand for housing and the profitability of vacation rentals in the "full" historic center of Malaga leads to the conversion of a house between party walls from the 18th century, with irregular masonry and brick traces and walls, into three houses, maintaining the structure, the volume and architectural values ​​of the original house.
Far from being a purely commercial and speculative action, this transformation is carried out through a precise exercise of reordering the spatial heterogeneity found and a selective material treatment and care of the existing construction.
The new homes are three-dimensionally intertwined creating a formless twinning within the existing spatial container that develops on the two floors from the entrance, the patio, the galleries, the halls with high wooden ceilings, the two facades and the roof terraces, providing them of the virtues that these places have brought to life in the house since its origin. The walls, floors and roofs are preserved and the new materials introduced are manifested through a constructive honesty of colored metal profiles and pine wood floors, accentuating the contrast between the original and the new.
Despite the limitations of the existing construction and the strict program required, new users experience, thanks to the spaciousness, the length of their interior routes and the spatial diversity of their interior routes, the sensation of continuing to inhabit a spacious and bright house , with two corner facades, central patio and terrace.
authors: Jose Luis Muñoz y Re-Activa Arquitectura S.L.
location: Calle Postigos 14, Málaga.
client: Re-Activa Arquitectura S.L.
built area: 341,70 m2.
project date: 2018
final work: septiembre 2020
photograph: Cris Beltrán
colabhorators: Daniel Usero Guerrero (Arquitecto), Elena López Calvo (Arquitecta), 
               Aurelio Peñalver, ingeniero (Estructura), Maria Estrada (Estudiante de Arquitectura)
tecnical architech: Alberto Roldán Martín 
company construction: Re-Activa Rehabilitación S.L., Gámez Pinazo S.L.
cost /m2 : 1.273,00 euros/m2