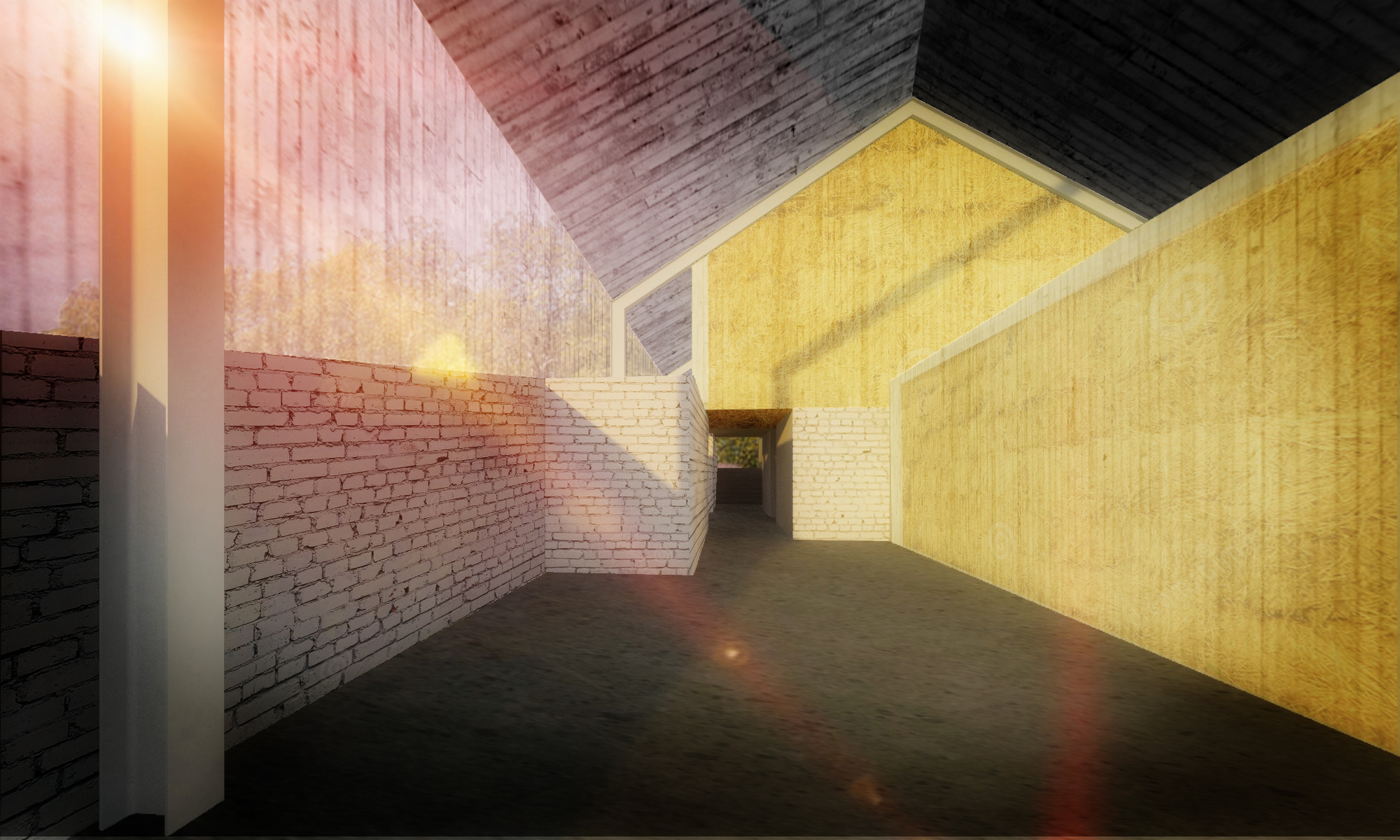 CENTRE FOR AGRICULTURAL TRAINING
Tocón, Illora. Granada.
The project proposed for the Centre for Agricultural Training of Tocón is a large metal structure and enclosure designed to contain smaller constructions. These will function independently and serve to the various uses provided in the functional requirements of the building as well as protect the circulation areas from the outdoor.
The construction of the supporting structure will be made in the open using rolled steel beams. Subsequently, the construction of the functional modules enclosures is supposed to be the subject of the first training workshop to be held in the building. This part of the project will be based on green building methods: straw-bale walls covered with lime mortar or with inside plaster coatings.
The image of the building is the story of the construction process itself and the reason why the straw-bale enclosures are protected under a transparent polyester skin that reveals the nature of the building all through the circulation areas. The strew-bales provide great energy savings and make the link with the farming world and the activities of straw-bale extraction, very popular in the region.
The external appearance of the building, towards the landscape, emulates an agricultural storage hall, more sophisticated in a way, but still discrete.
location: Paraje de La Huerta, Tocón. Illora, Granada

author_Jose Luis Muñoz Muñoz
civil engineer_Emilio Cerrillo cobos
collaborator_ Margarita Martínez (architect)


client_City of Illora
project_October 2014
build-up area_325,78 m2
budget_ 217.996,53 €